Tom Long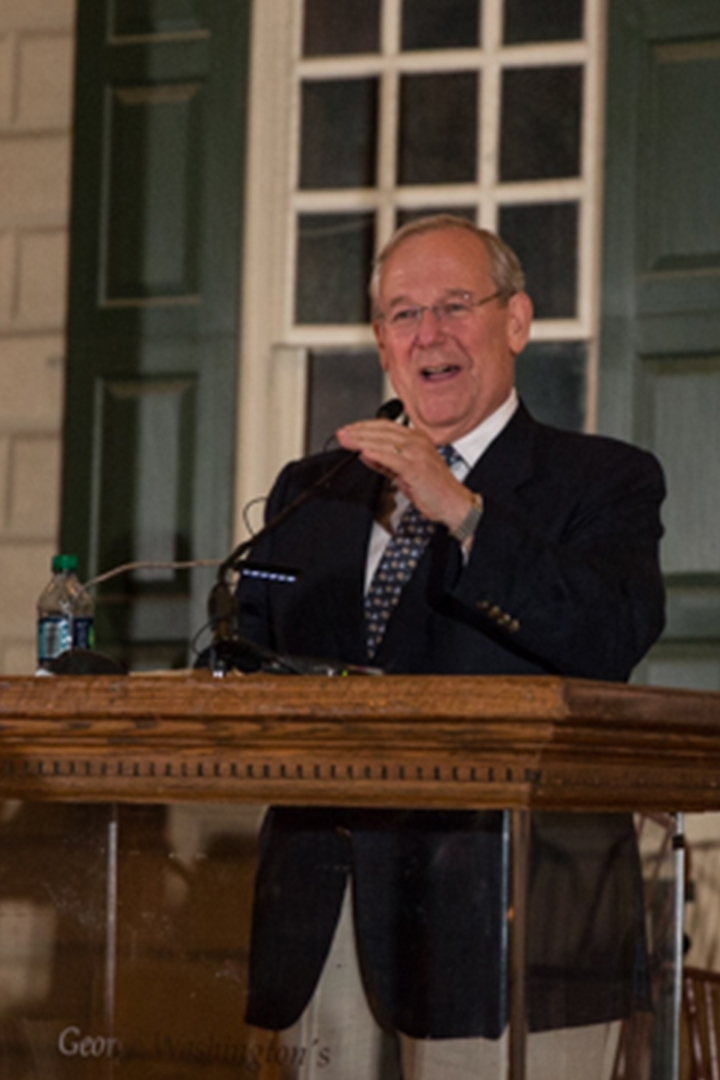 Tom Long
Assistant Professor
Military and Naval, U.S. Constitutional, American Normandy Invasion 1944
---
Contact:
Office Phone:
(202) 994-1500
801 22nd St NW
Washington DC 20052
Tom Long conducts research on the military and legal interactions between Britain and America through 1815. He is currently investigating the activities and influence of Admiral George Montagu, Sir Andrew Snape Hamond, and James and Richard Barron during the American Revolution through their participation in the naval campaign in the Chesapeake. He also continues to investigate the impact of federalism on American life through the federal regulation of economic activity.
Tom also serves as advisor to the GW chapter of Phi Alpha Theta, the National History Honor Society, and has served as Academic Director for the Albert H. Small Student/Teacher Institute - Normandy: Sacrifice for Freedom in 2011 and 2012. He also teaches The Price of Freedom: Normandy, 1944 undergraduate course at GW.
Complete C.V. (PDF)
---
Colonial and Revolutionary America
Early Modern World
Military History
HIST 1310: American History to 1877
HIST 1311: American History 1876 to Present
HIST 3030: Military History to the 1860s
HIST 3031: Military History since 1860
HIST 3038: Naval History to 1815
HIST 3039: Naval History since 1815
HIST 4098W: Senior Thesis
HIST 6001: Readings in Naval History
"Britain's Green Water Navy in the Revolutionary Chesapeake: Long-Range Asymmetric Warfare in the Littoral." 8 Int. Journal of Naval History (2009).
"Enhancing the Value of the Thrift Franchise: A Possible Solution for the Dilemma of the FSLIC," 37 Catholic U. L. Rev. 385-464 (1988). Co-authored with William J. Schilling and Carol R. Van Cleef.
"Caribbean Banking Subsidiaries and the International Banking Act of 1978." 15 International Lawyer 687-707 (1981).
"Regulatory Outlook - Would Congress's New Proposal for Regulatory Consolidation Increase Efficiency?" Bank Accounting & Finance 8, no. 5 (Spring 1995): 34-40.
Ph.D., The George Washington University, 2005
J.D. cum laude, Harvard University, 1970