Joel Blecher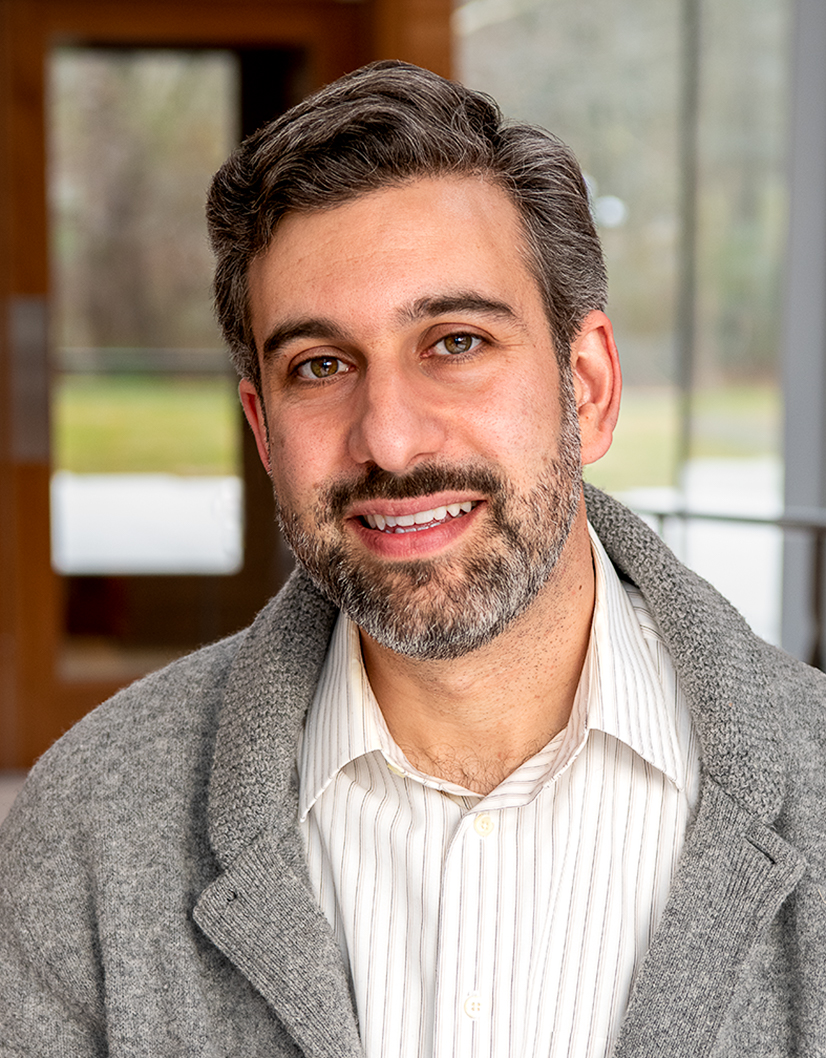 Joel Blecher
Associate Professor
Islamic History
---
Contact:
801 22nd St NW
Washington DC 20052
Joel Blecher is a scholar of Islamic history and Islamic thought who is dedicated to understanding the transformations of Islam across long periods of time and space, bringing to light understudied sources in this field, and marshalling his findings in the service of broader questions in the humanities. His research straddles the fields of history and religious studies and is grounded in archives and ethnographic field sites in Syria, Yemen, Saudi Arabia, Tunisia, Turkey, and India, as well as various manuscript libraries across Europe and North America.
Prof. Blecher's scholarship has been awarded fellowships from the National Endowment for the Humanities, the American Council of Learned Societies, the Kluge Center at the Library of Congress, and the Institute for Advanced Study at Princeton. He has also worked to expand public discourse on the Islamic world through his engagement with public radio, The Atlantic, and numerous podcasts.
Prof. Blecher's first book, Said the Prophet of God: Hadith Commentary across a Millennium (University of California Press, 2018), explores the rich history of the practice of hadith commentary in the times and places it flourished the most—classical Andalusia, medieval Egypt, and early modern India. Weaving together tales of public debates, high court rivalries, and colonial politics with analyses of ethnographic field notes and fine-grained arguments adorning the margins of manuscripts, this book opens new avenues for scholars who study interpretive traditions over long periods of time and geographical expanses.
He is now preparing his second monograph, Profit & Prophecy: Islam and the Spice Trade (under contract with the University of California Press). At its heart, the book will explore the dynamic and competing visions of Islam that transformed the ethics of global maritime trade prior to the rise of modern capitalism, taking readers on a journey along the spice routes of the long 15th century – traversing the Mediterranean, the Red Sea, and the Indian Ocean – and bringing to life the dilemmas faced by Muslim merchants and scholars who navigated the risks of the spice routes' moral, economic, and geographic hazards.
He is the translator, along with Mairaj Syed, of the first English translation of the Islamic world's preeminent meditation on plagues and pandemics: Ibn Hajar al-Asqalani's Merits of the Plague (Penguin Classics, 2023).
He is also co-editor, with Stefanie Brinkmann, of the first volume of scholarly essays ever published on the key texts and critical themes of hadith commentary across diverse periods, regions, and sects: Hadith Commentary: Continuity and Change (Edinburgh University Press, 2023).
You can read more about Prof. Blecher's work in this feature in GW Magazine.
You can access Prof. Blecher's personal website here.
---
Islamic History/Islamic Thought

Middle East History

Late Medieval / Early Modern World

History of Religion
HIST 2805W: The Plague in Islamic History
HIST 2805W: Race & Slavery in Islamic History
HIST 3801: The Formation of Islam
HIST 3801: Jihad: Love and War in Islamic History
HIST 6801: Profit and Prophecy in Islamic History
HIST 6801: Approaches to Islamic History
Books:
Said the Prophet of God: Hadith Commentary across a Millennium. University of California Press, 2018. Arabic Translation by Dr. Ahmad Mahmud Ibrahim, Nohoudh Press in 2021.
Merits of the Plague by Ibn Hajar al-Asqalani, translated with Mairaj Syed. Penguin Classics, 2023.
Hadith Commentary: Continuity and Change, co-edited with Stefanie Brinkmann. Edinburgh, 2023.
Select Articles:
"Scholars, Spice Traders, and Sultans: Arguing over the Alms-Tax in the Mamluk Era." Islamic Law and Society 27 (2020): 53-82.
"Ḥadīth commentary," Encyclopaedia of Islam, THREE, edited by Kate Fleet, Gudrun Krämer, Denis Matringe, John Nawas, Everett Rowson. Leiden: Brill, 2018.
"Revision in the Manuscript Age: New Evidence of Early Versions of Ibn Ḥajar's Fatḥ al-Bārī." Journal of Near Eastern Studies 76, no. 1 (April 2017): 39-51.
"'Usefulness without toil': al-Suyūṭī and the art of concise ḥadīth commentary." In Al-Suyūṭī, a Polymath of the Mamlūk Period, edited by Antonella Ghersetti, 182-200. Leiden: Brill, 2016.
"Overlooking Race and Secularism in Muslim Philadelphia," co-authored with Josh Dubler. In Race and Secularism in America, edited by Vincent Lloyd and Jonathan S. Kahn, 122-50. New York: Columbia University Press, 2016.
"Pedagogy and the Digital Humanities: Undergraduate Exploration into the Transmission of Early Islamic Law." In The Digital Humanities and Islamic & Middle East Studies, edited by Elias Muhanna, 233-50. Berlin: De Gruyter, 2016.
"Hadith Commentary in the Presence of Students, Patrons, and Rivals: Ibn Ḥajar and Ṣaḥīḥ al-Bukhārī in Mamluk Cairo." Oriens 41, no. 3-4 (2013): 261-287.
Ph.D., Princeton University, 2013
M.A., Princeton University, 2010
B.A., Swarthmore College, 2004