Joel Blecher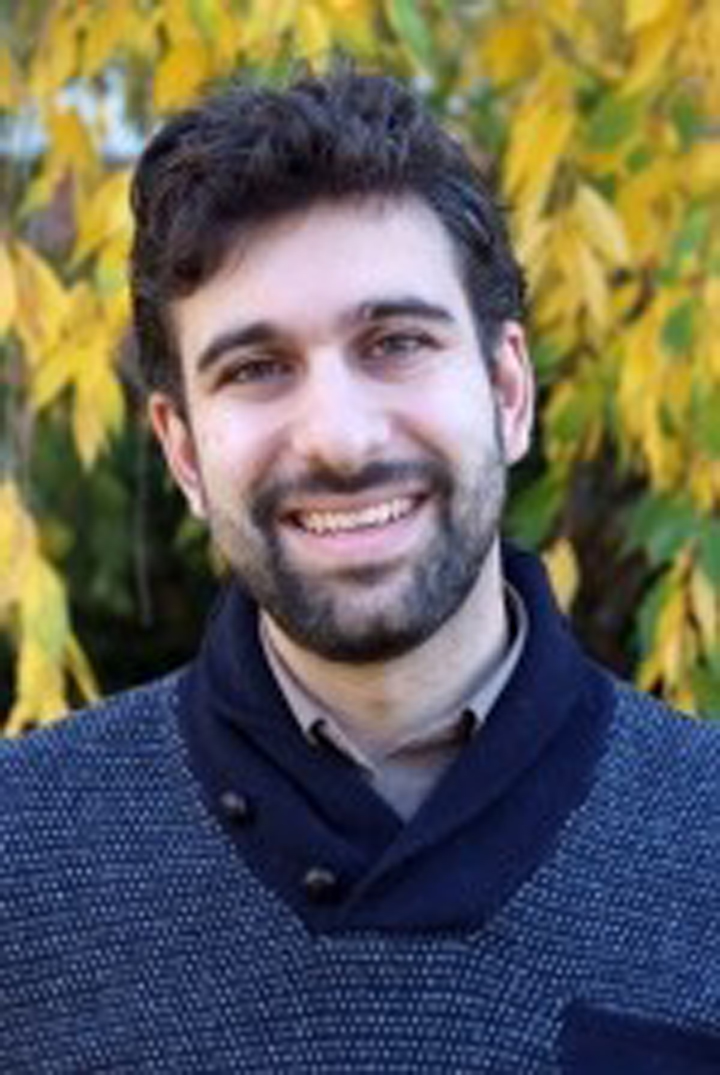 Joel Blecher
Director of Graduate Studies, Associate Professor
Islamic History
---
Contact:
801 22nd St NW
Washington DC 20052
Joel Blecher is a scholar of Islamic history and Islamic thought. His research, which combines methods from social and intellectual history, is grounded in archives and field sites in Syria, Yemen, Saudi Arabia, Tunisia, Turkey, and India, as well as various manuscript libraries across Europe and North America.
Professor Blecher's first book, Said the Prophet of God: Hadith Commentary across a Millennium (University of California Press, 2018), explores the rich history of the practice of hadith commentary in the times and places it flourished the most—classical Andalusia, medieval Egypt, and early modern India. Weaving together tales of public debates, high court rivalries, and colonial politics with analyses of ethnographic field notes and fine-grained arguments adorning the margins of manuscripts, this book opens new avenues for scholars who study interpretive traditions over long periods of time and geographical expanses.
His second book project, Profit and Prophecy: Islam and the Spice Trade, retells the story of the spice trade through the eyes of medieval Muslim scholars, merchants, and scholar-merchants who mixed religion and business along pilgrimage routes and port cities that stretched from the Mediterranean Sea to the Indian Ocean. Supported by fellowships from the National Endowment for the Humanities, the American Council of Learned Societies, and the Library of Congress, this book will offer new insights for students and scholars of global history, religion, and commercial exchange.
Professor Blecher has taught at Princeton University, Oberlin College, and Washington and Lee University, where he served the departments of Religion, History, as well as the School of Law. He has also been invited to speak about the Islamic world on Public Radio and has contributed to The Atlantic.
---
Middle East
Medieval History
HIST 3801: The Formation of Islam
HIST 3801: Jihad: Love and War in Islamic History
HIST 6801: Profit and Prophecy in Islamic History
Said the Prophet of God: Hadith Commentary across a Millennium. University of California Press, 2018.
"Scholars, Spice Traders, and Sultans: Arguing over the Alms-Tax in the Mamluk Era." Islamic Law and Society 27 (2020): 53-82.
"Ḥadīth commentary," Encyclopaedia of Islam, THREE, edited by Kate Fleet, Gudrun Krämer, Denis Matringe, John Nawas, Everett Rowson. Leiden: Brill, 2018.
"Revision in the Manuscript Age: New Evidence of Early Versions of Ibn Ḥajar's Fatḥ al-Bārī." Journal of Near Eastern Studies 76, no. 1 (April 2017): 39-51.
"'Usefulness without toil': al-Suyūṭī and the art of concise ḥadīth commentary." In Al-Suyūṭī, a Polymath of the Mamlūk Period, edited by Antonella Ghersetti, 182-200. Leiden: Brill, 2016.
"Overlooking Race and Secularism in Muslim Philadelphia," co-authored with Josh Dubler. In Race and Secularism in America, edited by Vincent Lloyd and Jonathan S. Kahn, 122-50. New York: Columbia University Press, 2016.
"Pedagogy and the Digital Humanities: Undergraduate Exploration into the Transmission of Early Islamic Law." In The Digital Humanities and Islamic & Middle East Studies, edited by Elias Muhanna, 233-50. Berlin: De Gruyter, 2016.
"Hadith Commentary." Oxford Bibliographies in Islamic Studies, edited by Andrew Rippin. New York: Oxford University Press, 2016.
"Review of Women and the Transmission of Knowledge in Islam, by Asma Sayeed." Journal of Near Eastern Studies 74, no. 1 (2015): 172-174.
"Hadith Commentary in the Presence of Students, Patrons, and Rivals: Ibn Ḥajar and Ṣaḥīḥ al-Bukhārī in Mamluk Cairo." Oriens 41, no. 3-4 (2013): 261-287.
Ph.D., Princeton University, 2013