Nemata Blyden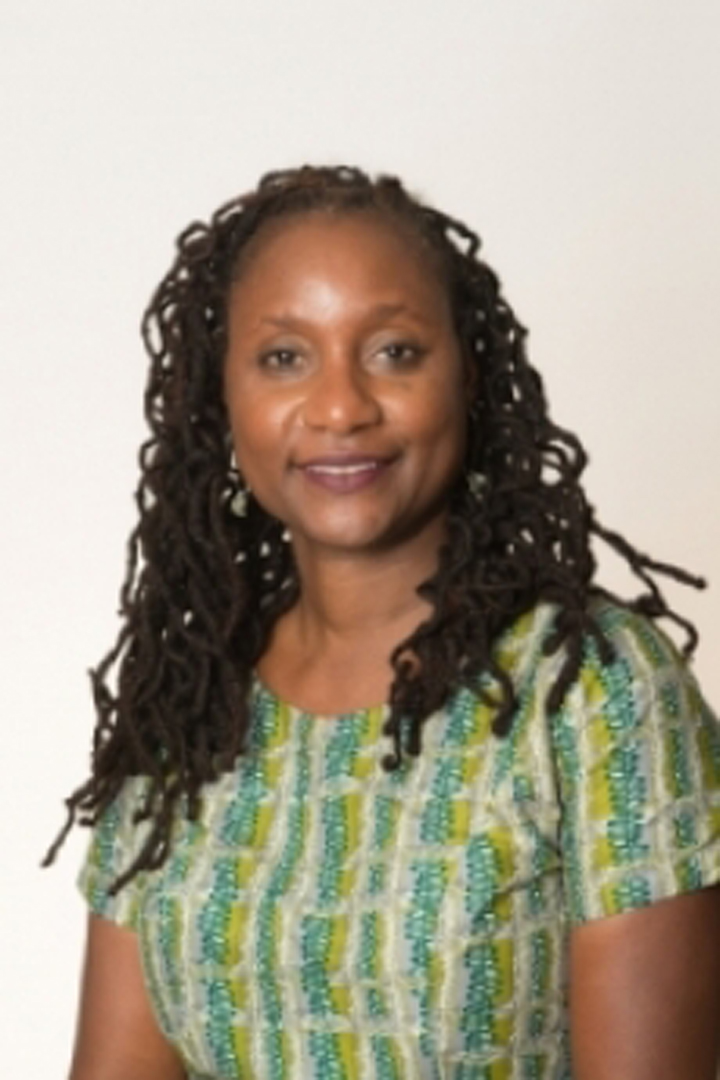 Nemata Blyden
Professor of History and International Affairs
Africa, African Diaspora
---
Contact:
Office Phone:
(202) 994-3318
801 22nd St NW
Washington DC 20052
Nemata Blyden is Professor of History and International Affairs, specializing in African and African Diaspora history. She is the author of African Americans and Africa: A New History (Yale University Press, 2019). She has also authored West Indians in West Africa, 1808-1880: A diaspora in reverse (University of Rochester Press, 2000), and a number of articles. Professor Blyden was a consultant for In Motion: The African American Migration Experience for the Schomburg Center for Research in Black Culture (New York). She is currently working on an NEH funded digital project, "To Enter Africa from America": The United States, Africa, and the New Imperialism, 1847-1919 with three other scholars, and recently served as Consultant Editor and contributor for The Black History Book: Big Ideas Simply Explained (DK Penguin Random House, 2021).  She  has lived in Africa, Europe and the Soviet Union.
---
Africa
African American History
Imperialism and Colonialism
Women and Gender
HIST 3510: African History to 1880
HIST 3501: Topics in African History since 1880
HIST 3520: Africans in the Making of the Atlantic World
HIST 3530: Women in Africa
HIST 3540: West Africa to Independence
HIST 6502: Western Representations of Africa
"Between Africa and America: Recalibrating Black Americans' Relationship to the Diaspora." Perspectives on History, Volume 58, Issue 6, Aug 20, 2020.
African Americans & Africa: A New  History. New Haven, CT: Yale University Press, 2019.
"This na true story of our history": South Carolina in Sierra Leone's historical memory" in Atlantic Studies: Global Currents, Volume 12, Issue 3, 2015, pp. 355-370.
"(Re)envisioning the African Diaspora: Historical Memory and Cross-fertilization." In Post-Colonial Sierra Leone in Paradoxes of History and Memory in Post-Colonial Sierra Leone, edited by Sylvia Ojukutu-Macauley and Ismail Rashid, 59-76. Lanham, MD: Lexington Books, 2013.

"Back to Africa: Sierra Leone, 1787-1897" and "Early Black Identities." In Back to Africa, Vol. II: The Ideology and Practice of the African Returnee Phenomenon from the Caribbean and North America ((CASAS BOOK SERIES NO. 92), edited by Kwesi Kwaa Prah, 49-59 and 173-187. Cape Town: The Centre for Advanced Studies of African Society, 2012.

"Relationships among Blacks in the Diaspora: African and Caribbean Immigrants and American-Born Blacks." In Africans in Global Migration: Searching for Promised Lands, edited by John A. Arthur, Joseph Takougang, and Thomas Owusu, 161-174. Lanham, MD: Lexington Books, 2012.
"A Perspective of the African Diaspora in the United States." In The African Diaspora in the United States and Canada at the Dawn of the 21st Century, edited by John W. Frazier et al., 93-105. Binghamton, NY: SUNY Press, 2009.  Co-authored with F. Akiwumi.
"Blyden, Edward Wilmot (1832-1912)," and "Liberia." In Encyclopedia of the African Diaspora, edited by Carole E. Boyce Davies, Vol. 1, 212-213 and Vol. 2, 627-629. Santa Barbara: ABC-CLIO, 2009.
"We have the cause of Africa at Heart": West Indians and African-Americans in 19th century Freetown."  In New Perspectives on the Sierra Leone Krio, edited by Mac Dixon-Fyle and Gibril Cole, 91-105. New York: Peter Lang Publishing, 2006.
"The Search for Anna Erskine: African American Women in Nineteenth Century Liberia." In Stepping Forward: Black Women in Africa and the Americas, edited by Catherine Higgs, Barbara A. Moss, and Earline Rae Ferguson, 31-43. Athens: Ohio University Press, 2002.
West Indians in West Africa, 1808-1880: A Diaspora in Reverse. Rochester, NY: University of Rochester Press, 2000.
"Edward Jones: An African American in Sierra Leone." In Moving On: Black Loyalists in the Afro-Atlantic World, edited by John Pulis, 159-182. London: Routledge, 1999.
Ph.D., Yale University, 1998